Wyndham Orlando Resort
The Wyndham Orlando Resort is an idyllic tropical paradise in the heart of the world's most popular vacation destination. Guests enjoy lush gardens and romantic lagoons beside a city of adventure while staying at this resort. Located on International Drive, the resort is near shopping, restaurants, and attractions. Guests will find it easy to access the best the area has to offer with complimentary shuttle service to and from Universal Studios and Sea World theme parks. The pet-friendly resort provides many family-friendly services and amenities including two heated swimming pools, a jogging path, fitness center and game room. Guests will sleep peacefully in a secluded, two-story Floridian-style villa at Wyndham Orlando Resort. The resort offers 600 guest rooms and suites, featuring deluxe accommodations.
NOTE: Only dogs used for competition, certification or demos are permitted in the ballroom, however the hotel is pet friendly. Service animals are permitted.
Wyndam Orlando Resort
8001 International Drive
Orlando, FL 32819
www.wyndamhotels.com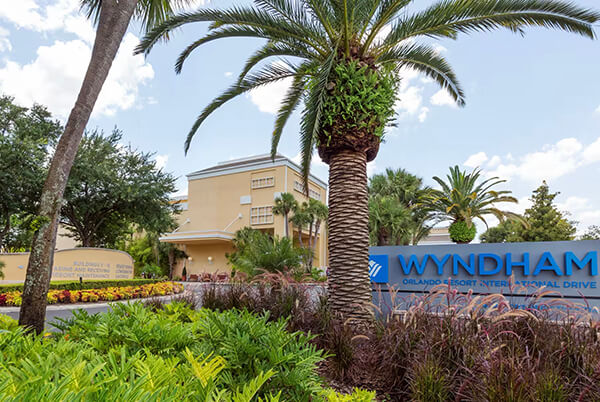 Wyndham Orlando Resort International Drive
8001 International Dr
Orlando, FL 32819
877-999-3223
www.wyndamhotels.com
Room Rates
$139* / Night
*Tell them you are with Fun in the Sun Grooming Show
Cut Off Date for Special Rates: 9/21/2023